I promises myself not to make new pages. It was long ago. Many years passed sice this broken promise.
or 2007 : my web-year & aDiary [ en ]

video-poem in words

... I prefer to spend my day with mini-pages than with mini-people.

... Надо попробовать : год - месяц - день - час - минута (5 страниц, 5 историй в одной).

Reality check : how many diary pages are written in 2007? In English, Russian, in blogs? How many of them worth of returning back to think about?

What does it say? About me, about my time? My writing?

No "writer's notes" [notebooks] -- see "notes" pages in my nonfiction projects; no concentration of thought, energy, drive.

No intention to complete anything, to finish (old observation) -- and no understanding why.

The price to pay for not having readers?

... a note for myself: why do you write in English for Russians?

I do not expect Russian readers. Yes? No?

Father-Russia 2008 -- do I really plan to have Russian version of my nonfiction?

What about "Book of Fool" or "Century of Antohins"? Kino?

If I am continue re-write in English, only the fragments will be left in Russian...

I cannot think about it -- I do not care.

I am so tired. Tired of living, myself? Dead tired. As if I lived 600 years.

Maybe I did.

How would I know?

...

От чего я устал больше, вашей или своей пошлогсти?

Какое это старое чувство -- стыд. Не уходит, сколько помню себя.

Была надежда, где-то между Москвой и возвращением из Питера на Аляску. Надежда, что вот-вот... и ничего.

И вот уже не сорок, не пятьдесят.

Хочется умереть достойно.

Не знаю, получится ли.

Достойно?

Может, спокойно?

Без унижения.

Если можно.

...
---
From aDiary [en] : guardian.co.uk

filmplus.org/anatoly [film] * diary pages @ nonfiction * blogs : Anatoly XXI * страницы по-русски

What is the story of my 2008?

What about "2007"?

Will new mini-pages help?

What is the narrative on my (to)day?

I do not see it.

Not even a SHORT-story?

The day is gone. "Gone" is the story.

... picture?

-- summer'08 thoughts :

"World without USA" -- I asked, too. [Post-America] But why not to ask -- "The world without Russia"?

newamerican.biz and newrussian.org

[ Since "Georgia Days" I write less and less in Russian. End of my "Daily Russian"? ]

... I don't know if I would be able to maintain my interest in online forums; I am not a part of any community in English and unsubscribe myself from professional lists (Theatre) long ago. Perhaps, novelty.

It's more productive to return to my web-page, where I can do editing and rewriting. The online writing must have MUCH stronger self-discipline and focus.

... from my clipmarks (exchange):

In 1988 I sued US government for my right to vote -- and I won, but voted for Libertarian Party, which had no chance then or now. I hope you understand that this Russian proverb about Fool is very much about eight years of Bush, who did WRONG to conservatives in USA for generations to come. I am not an official and can practice "personal politics" -- not the president.
I keep my notes [Personal Politics] at politics/2008 -- this time I cannot vote even libertarian, they betrayed themselves, "playing politics"... and I didn't miss a single election day yet. I'm still waiting for Obama to pass the test on foreign policy (Georgia) in order to consider him.
My criteria is "old" and "new" -- and I do not know if there is "new" president there to vote for. Looks like I die not having "my president".. Sad, considering the death sentence given by the Soviet government in 1980 to me for choosing America.

... thoughts about year "2009": vtheatre.blogspot.com.

12.29.08 -- подводят итоги года.

Моего, американского, российского?

И я туда же?

Как я повязан с ... жизнью?

... 2008.12

А ребенку и в голову не придет "подводить итоги", это, видно, от "И увидел Он, что это хорошо" -- "человеческое".

Лучше молча.

Лучше молчать, пусть они говорят.

Разговаривать не хочу...

2008.12 :
"Project 2008" -- simple reason why I am not write.
Why I cannot say what I should about Russia and Russians.
Germans remember the years of the Nazi Germany.
...

The year is gone, I thought that I would write...

Coward.
---
dir.txt : [ 0 ] [ 1 ] index

2008.notes [sand] ... 2008.HTM [gold] and Russia 2008 in pix [flickr]

Last Year Before the Grand Depression

Do you want to know what I really think about "2008" -- see (or maybe even read film600/2008)

In order to understand you have to read Theology of Technology

Maybe POV as well.

... Merry Christmas.

... And I thought it was about Russia.
filmplus.org/adiary/2008 or web.vtheatre.net ?

Where do my thoughts about webbing belong?

... I spent entire day working on "2008" pages -- htm, php, HTM, HTML, txt = mini-webs [or "knots"]. Why do I need it?

Nothing else to do?

Or, indeed, I think that there is new forms (of literature-drama) are out there?

...

Why don't I use anatolant.livejournal.com and/or liveinternet.ru/users/anatolant [blogs]?

I am not sure that I want conversation; especially, online.

What for?

I am too old to argue, discuss or debate anything.

What's next? Too old to think?

But how sad is the picture of this cyber world -- no friend, no families?

I am for electronic space, homes, and even "hyper"-links! Man must not be left alone, if and when he need another soul(s) -- Dostoevsky.

But...

-- I do not write. Perhaps, I never did.

... another PoMo war: почему русские уже сто лет себя уничтожают?
DICT: Ethics -- The study of the concepts involved in practical reasoning: good, right, duty, obligation, virtue, freedom, rationality, choice. Also the second-order study of the objectivity, subjectivity, relativism, or scepticism that may attend claims made in these terms. [oxford]

and

Fast notes from/for ru_philosophy (reply) :

Russian Philosophy is rather unique phenomena: revisiting early theology tradition of thought at the end of 19century! Very strong moral component, which usually called "existential" (Berdyaev is the last in this line) could be found in the West only (perhaps) in Nietzsche, if we dare to call him a philosopher.
As for cultural POV, Americans still practice "hard" moral criteria in their selection of leaders -- they rather have an idiot than an immoral man (Bush-Clinton presidency story, which understandable only from the inside in Am. politics).
Interesting, Obama still can lose because of his non-readable moral identity.
Good luck with your finding.
(Sorry, I am away from my R. computer, again.)

... and

The price to pay for war in Georgia is Russia :

my note for Voice of Liberty :

Запад, кажется, всё еще недопонял масштабов катастрофы, перед которой оказался мир...
I was wrong, when I thought -- why broadcast to Russia after 1991? When Voice of America reduced its hours, I thought -- good, stop wasting my money, drop " national" broadcasting as it was done to Poland and the rest.
I was wrong, because there is still a small minority of decent people in Russia and they need to hear NEWS and not propaganda. Even to you, who insult the author, even you need to hear the truth. Thank you, Liberty, thank you for the voice I remember since 70s.
If it's necessary to speak in Russian for another 30 years, I'll pay. На кону стоит уже не только Грузия. Yes, not only Georgia, but Russia.

... "Answer": По Шахматову - русский народ (AA) не только есть от Автралии до Европы... "narod"? Individual Russians! [RusAm]

No Russian "narod" at all?

Already?

in Russia?

... Obvious only to me.

...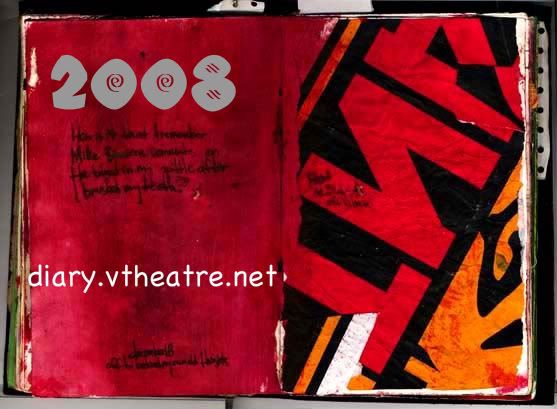 What about 10 years ahead?
http://cavett.blogs.nytimes.com/2008/09/12/experience-101/ USA vs. Russia 2008.0.html
"The policy of Russia is changeless. Its methods, its tactics, its maneuvers may change, but the polar star of its policy, world domination, is a fixed star." Karl Marx
If it's true, Russia has no prayer.
2005 -- 2006 -- 2007 -- 2008 -- 2009 --
What did I do this year? Something Russian? KINO: cine-anthropology?
blogs : Anatoly XXI * Webman's * Anatoly ALL * film * theatre * feedsmenu * links
How else to judge about the country without political life? Only by culture. Mass culture.
index : new : russian * ethiopian * Anatoly XXI W-blog | African Diary * filmplus.org/adiary [en] * pics.livejournal.com/anatolant * MY portals : igoogle + my.yahoo.com + my.live.com : my live.com/write + my nytimes.com + my.telegraph.co.uk/anatolant [blog] [en] & more archives
What does it say? How this "Russia 2008" looks like?
Нет, не одичание -- они был всегда, но в шестидесятые, моя молодость, он, маленький человек, молчал. Эти низы молчали и в Америке. И вот "тайное стало явным" -- человеческое дно зaговорило. Почти по библейским предсказаниям, последние времена. И -- о, ужас! А что можно было ожидать от них, "молчунов" и охраны?
Смотрины. Дайте, мужики, высказаться, от собственного, так сказать, лица.
Нет, не хочу вместе, лучше одиночество.
footer.txt : sticky notes?
keys: anatoly.groups.live.com : anatolant and anatoly : antohin.wordpress.com
dreams & DREAMS * Anatoly Antohin

diary.vtheatre.net archive[ru]